.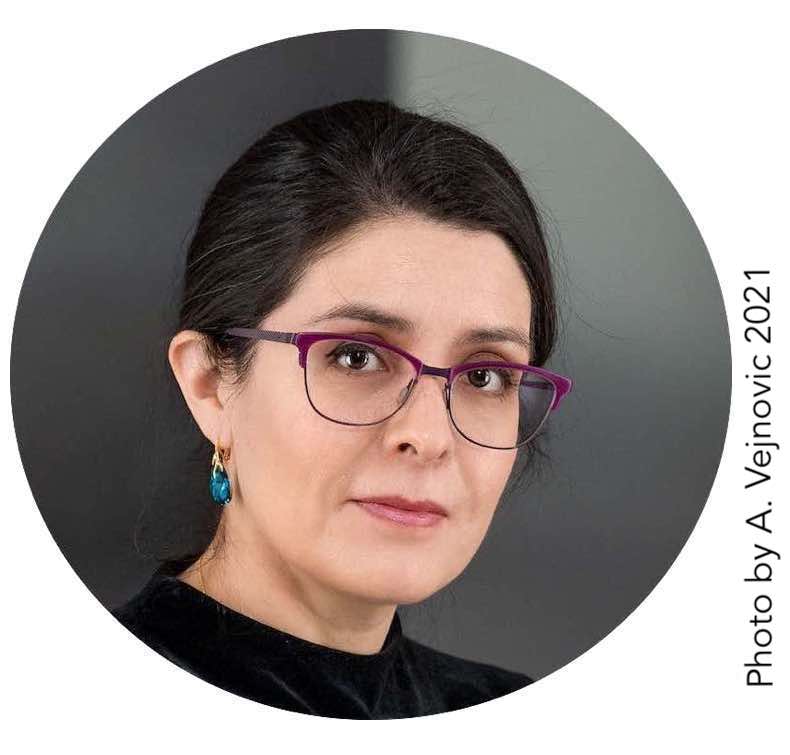 Gissel Velarde, Ph.D.
Docente en Inteligencia Artificial
International University of Applied Sciences
Ph.D. in Computer Science and Engineering (AAU)
Conectar en Linkedin

Presentaciones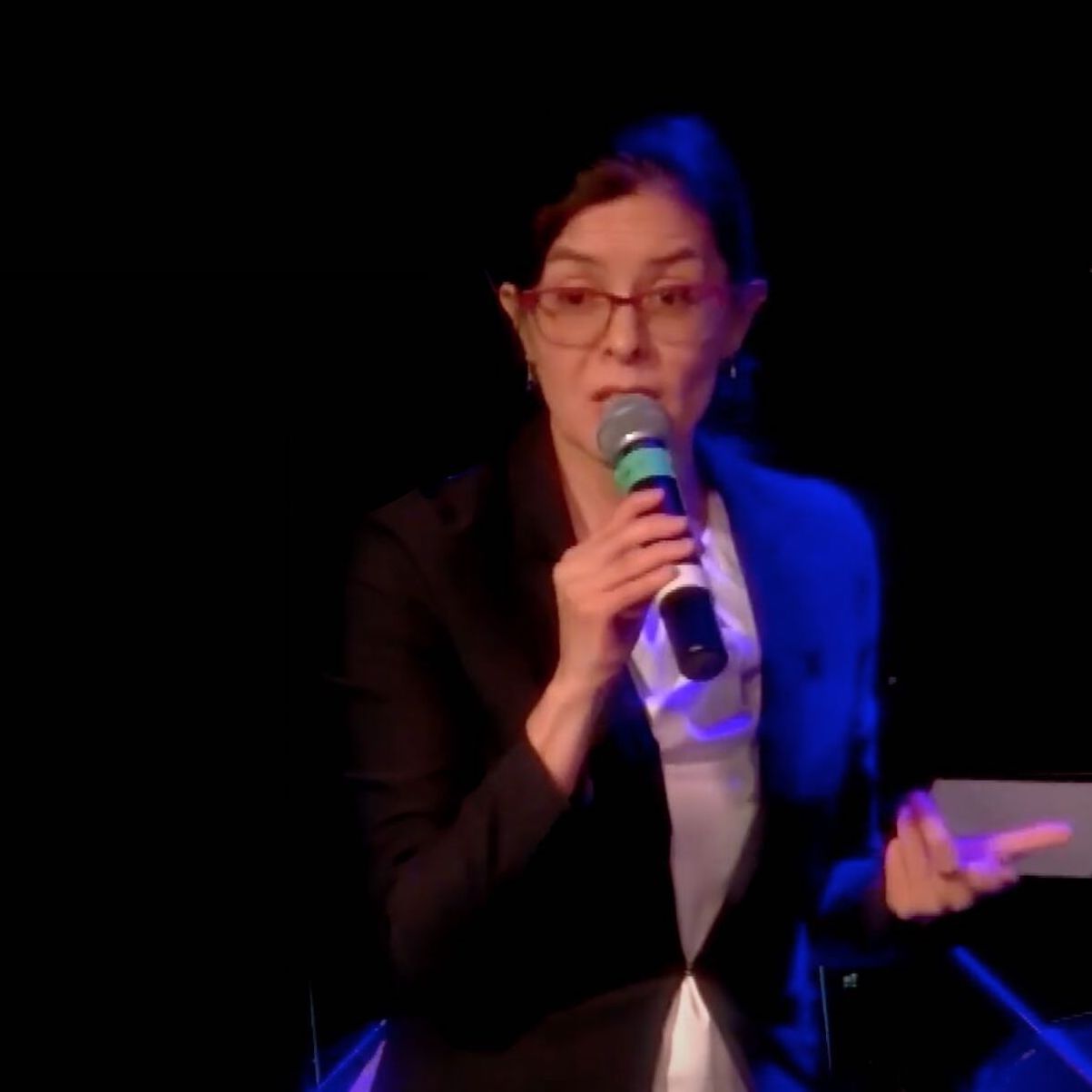 Si desea contar con la presencia de Gissel Velarde para una charla, discurso de apertura o conferencia, no dude en ponerse en contacto a través del e-mail.
Gissel Velarde es una experimentada ingeniera e informática de aprendizaje automático y docente universitaria en Inteligencia Artificial. Ella habla sobre:
- Inteligencia artificial y humana,
- Futuro,
- Tendencias en tecnología,
- Diversidad,
- Sociedad.
Charlas En inglés
Video: Artificial Era and Angeles, Nuna Theater, La Paz, July 19, 2023. (Spanish with English subtitles)
Video: Fraud Detection Systems: Evaluating XGBoost for Balanced and Highly Imbalanced Data, NVIDIA GTC, March 23, 2023, Paper
Video: An Open-Source and Reproducible Implementation of LSTM and GRU Networks for Time Series Forecasting, ITISE 2022, Slides
Video: Predictions in the Artificial Era (English), 2021WomenTech, 2021
Link Women, AI, and the power of two together! Wai- Datathon and WaiTalk. Combat Domestic Violence with Data and AI. March 13, 2021.
Video Music for Good Workshop. Woman in Music Information Retrieval. Satellite event of the 20th International Society for Music Information Retrieval, 2019. Delf, The Netherlands, November 3, 2019.
Charlas en español
Video Era Artificial y Angeles Orquestal, Teatro Nuna, La Paz, July 19, 2023.
Video ESPECIALES NERD - Episodio III - Inteligencia Artificial. Predicciones en la Era Artificial. Nerdearla, November 28, 2021.
Link Mujeres en el ecosistema de las tecnologías Inteligentes. Encuentro Mundial en Big Data - EMBDATA, October 21, 2021.
Link Era artificial: Predicciones para ultrahumanos, robots y otros entes inteligentes.Talent Land Digital, July 7, 2021.
Video Ciencia de datos - Machine Learning: Una introducción Universidad Mayor de San Andrés, June 18, 2021.
Video Artificial Era: Predictions for Ultrahumans, Robots and other Intelligent Entities. Women Tech Global Conference, June 8, 2021. https://www.womentech.net/speaker/Gissel/Velarde/56821
Video Inteligencia Artificial, innovación, startups, y cómo introducirla en empresas. Organized by Universidad del Valle, Ingeniería en Sistemas Informáticos - Club de Ciencia de Datos, May 8, 2021.
Video Era Artificial: Predicciones para ultrahumanos, robots y otros entes inteligentes. Women in Data Science LaPaz, May 1, 2021.Min.1:29:35
Video Revisión del libro Era Artificial. Book Movement. La Paz, Bolivia, April 3, 2021.
Video Inteligencia Artificial e innovación para impulsar a Bolivia en el siglo XXI. Presentación virtual organizada por la Universidad Privada Boliviana, 2020. La Paz, Bolivia, September 9, 2020.
Video Estrategia 4.0 de Inteligencia Artificial en Bolivia. Presentación virtual organizada por la Universidad Católica Boliviana, 2020. La Paz, Bolivia, May 25, 2020.
Video Impacto de la Inteligencia Artificial en Bolivia, Latinoamerica y el Mundo. Ciclo de conferencias Industria 4.0, Universidad Privada de Santa Cruz de la Sierra, Bolivia, October 1, 2019.
Gissel Velarde
Ph.D. en Ciencias de la computación e Ingeniería, Aalborg University Curriculum.
Obtuvo el doctorado en ciencias informáticas e ingeniería por la Universidad de Aalborg en Dinamarca en 2017, centro de estudios superiores reconocido como la mejor universidad de Europa y la cuarta del mundo en ingeniería según el US News World Ranking y el MIT ranking 2018. Obtuvo una maestría en sistemas electrónicos y gestión de la ingeniería de la Universidad de Ciencias Aplicadas de Westfalia del Sur, Soest en Alemania, gracias a una beca del DAAD, y posee la licenciatura en ingeniería de sistemas de la Universidad Católica Boliviana de La Paz, reconocida como la tercera mejor universidad de Bolivia según el Webometrics Ranking 2020. Velarde posee más de 20 años de experiencia en industria y academia, y ha recibido varios premios y reconocimientos como ingeniera, informática y pianista. En 2021, Recibió el premio Búho a la enseñanza otorgado por la Universidad Privada Boliviana en la materia de Tópicos Selectos de Inteligencia Artificial. Fue investigadora en el proyecto de la Comisión Europea "Learning to Create", y trabajó como ingeniera en Miebach Gmbh, Hansa Ltda, SONY Computer Science Laboratories, Moodagent, y Vodafone. En 2020 Velarde fue nombrada como Mujer Notable en el campo de investigación por la Sociedad Internacional para la Recuperación de la Información Musical (ISMIR). También fue seleccionada internacionalmente como una de las 120 tecnólogas de la cumbre Top Women Tech 2019 & 2020 de Bruselas. En 2022 y 2023, recibió 3 premios otorgados por Vodafone, por su contribución sobre estrategias de Inteligencia artificial y el desarollo de sistemas de análisis de riesgo y detección de fraude. Velarde ha desarrollado algoritmos de aprendizaje automático y aprendizaje profundo para la clasificación, análisis estructural, descubrimiento de patrones y sistemas de recomendación. En su último libro, analiza el impacto de las tecnologías inteligentes durante lo que ha llamado la "Era artificial".
Fotografías
Investigación
La lista completa de publicaciones puede leerse en el Curriculum.
Enseñanza
en la Universidad Privada Boliviana (Since 2020): Inteligencia Artificial, Tópicos Selectos en Inteligencia Artificial, Redes Neuronales (Deep Learning)
en la Universidad de Aalborg (2013-2016): Sonic interactions: Design and Evaluation, Interactive Systems Design, Designing from Both Sides of the Screen, Music Perception and Cognition
en el Conservatorio Nacional de Música (2005, 2006): Piano, Improvisación
Proyectos
Arte y Tecnología
La Era Artificial y la creatividad computacional
Urubo Institute of Technology
Pasee virtualmente en el instituto en: www.urubo.org
Blog
En mi Blog, encontrará artículos sobre temas de actualidad en IA. Revisa el Blog!
Música
Escuche la música de G. Velarde.
Press and media in science
Press and media in arts